Handmade by truly yours, perfect size. Hand- painted and exclusive from Gloomy and Pretty Spooky. The chain comes with two Czech Crystal Beads that matches the purple theme and I must say they are beautiful and sparkly

Oh! Last but not least This piece can be customized as well the chain. Message me for more information. FREE shipping (USA/PR ONLY) and Free Gift everyone. Where to Buy? HERE!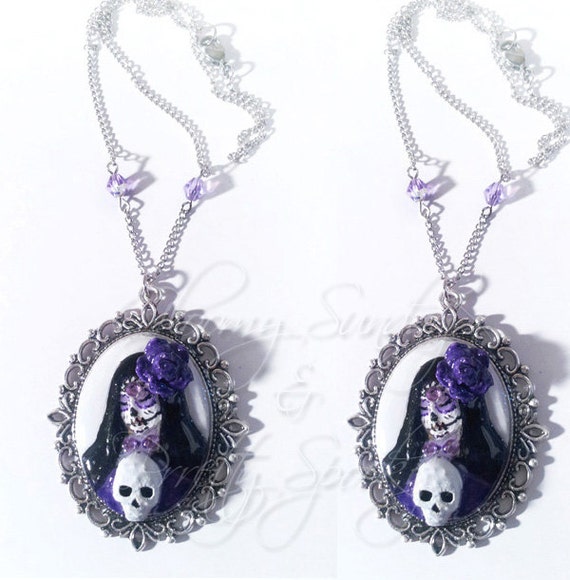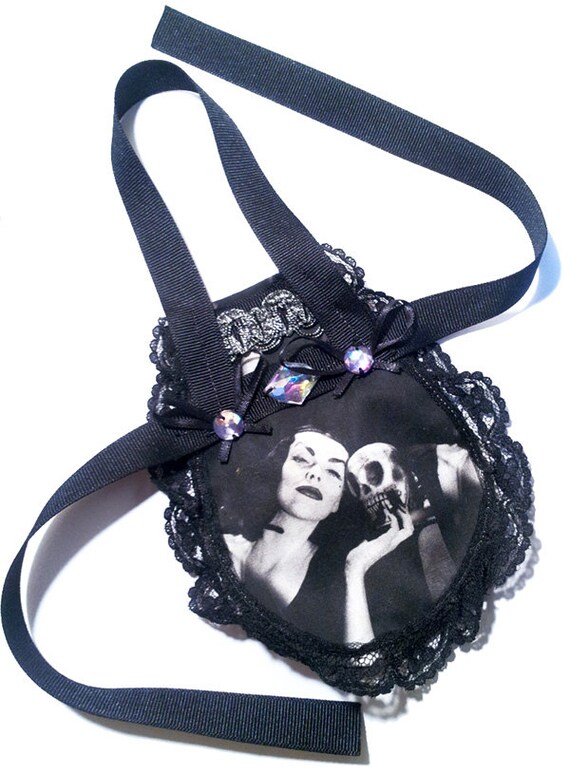 Mini Decorative Apron. This Apron is perfect to decorate your kitchen liquid dish soap bottle!, just as shown, Custom Vampira fabric, lace and Crystals(real ones), if interested/questions just contact me:) Where to buy it?
HERE!
Preview of the new pendants of the sugar skull lady edition:
In addition i have a new area on my web-site
http://www.myprettyspooky.com
called gifts under $15.00 new pendants and other stuff on my web-store will be added there soon so check it out. Here some new listings:
So keep an eye on my items , follow the fan page, Etsy or check out this blog. Today Starting working with the bridesmaids dresses, school starts Monday so I'll be a busy bee. and if you follow me already and like my work make sure you get all my updates. Happy Thursday